Antique Maps by Robert Dudley (*1574 -
†

1649)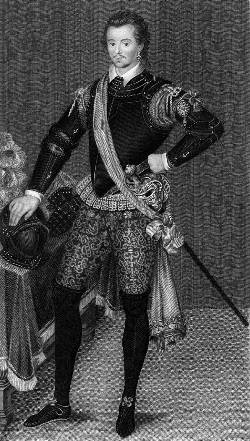 Robert Dudley was an English cartographer and explorer. He was the son of Robert Dudley, 1st Earl of Leicester and his lover Lady Douglas Sheffield, daughter of William Howard, 1st Baron Howard of Effingham. He led an expedition to the West Indies in 1594. The illegitimate son of Robert Dudley, 1st Earl of Leicester, he inherited a large part of the estate of the Earl, according to the will of his father, including Kenilworth Castle. In 1603-1605 he tried adding his legitimacy at Court unsuccessfully. He decided to leave England forever and settled to Italy, where he worked as an engineer and shipbuilder. He published Dell'Arcano del Mare in Florence, the first maritime atlas to cover the whole world and the first maritime atlas of an Englishman. In Italy he styled himself Earl of Warwick and Leicester, as well as Duke of Northumberland, a title recognized by the Emperor Ferdinand II.
Robert Dudley: Carta particolare che comincia con il capo Dofar in Arabia è finisce con il capo Cintapora nell...

Robert Dudley, Florence, 1646

Very rare nautical chart of the Arabian Sea from R. Dudley's Dell'Arcano del MareFirst edition of the striking sea chart of the Arabian Sea by Sir Robert Dudley from his Dell'Arcano del...

11305

Sea chart of the Arabian Sea. Printed in Florence by Robert Dudley in 1646.