Antique Maps by Karl Bodmer (*1809 -
†

1893)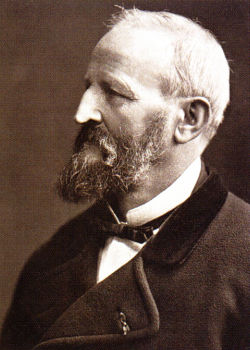 Karl Bodmer was a Swiss painter, illustrator and lithograph. He obtained French citizenship in 1843.
Karl Bodmer: Gd. Hotel Pension Bellevue au Lac Zurich

F. A. Pohl, Zurich, circa 1860

Nice small scale lithography of the Hotel Bellevue at the Lake Zurich from Karl Bodmer, around 1860.

10951

Antique town view of Zurich. Printed in Zurich by F. A. Pohl circa 1860.