Antique Maps by Adolf Stieler (*1775 -
†

1836)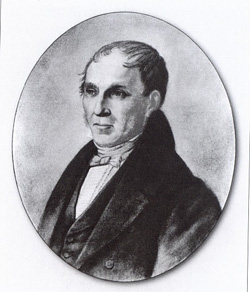 Adolf Stieler was a German geographer and cartographer born 1775 in Gotha. His main work was the Hand Atlas first issued in 1826. He died 1836 in Gotha.
Adolf Stieler: Afrika

Gotha, 1828

Steel engraved map of Africa from Stieler Atlas, engraved by Joh. Carl Ausfeld.

10135

Old coloured map of Africa. Printed in Gotha in the year 1828.

Adolf Stieler: Stieler's Schul-Atlas über alle Theile der Erde nach dem neuesten Zustande, und über das...

Justus Perthes, Gotha, 1840

The Schul-Atlas also known as Kleiner Stieler was a very pobular atlas used in schools in Germany during the 19th century. It is a reduced version of A. Stieler's Hand-Atlas and was first...

12083

School Atlas by Adolf Stieler. Printed 1840 in Gotha.